OVI Court
The mission of the Akron Municipal OVI (Operating a Vehicle While Intoxicated) Court is to enhance public safety through intensive supervision and treatment for repeat OVI offenders. In addition to regular appearances before the OVI Court Judge, the program will ensure compliance by providing individualized treatment planning, frequent drug and alcohol testing, and implementation of graduated sanctions and rewards. OVI Court is led by Judge Nicole Walker.
The OVI Court Model
The OVI Court is not a diversion program; however, it models itself after the highly successful drug court concept that has shown considerable success in rehabilitating offenders with drug and alcohol addictions as well as reducing recidivism. The specialized docket is intended to supervise second- and third-time OVI offenders in the community and help impact the jail population by reducing long-term sentences. The OVI Court is a post-plea, voluntary program that allows defendants to work toward abstinence from alcohol and drugs thereby reducing recidivism and enhancing public safety.
Fostering Community Partners
The OVI Court model, like Drug Court, fosters partnerships with local community-based agencies to provide alternatives to traditional court practices. Participants gain more personal freedom as they progress through the program and are acknowledged for positive changes in their lives. OVI Court participants are encouraged to maintain personal responsibility with treatment, compliance with Court orders, and abstinence from drugs and alcohol.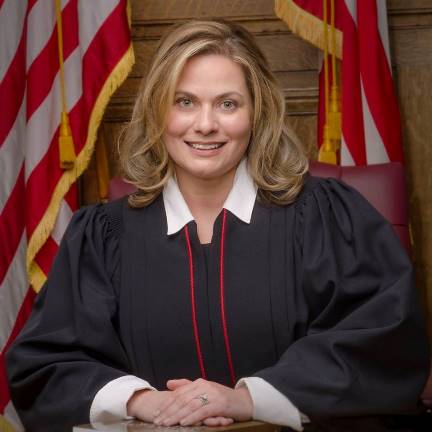 OVI Court Eligibility Requirements
Second or third OVI conviction in six years
Summit County residency
Desire to change behavior
Willingness to complete a treatment program and participate in a self-help or recovery group
Limited, nonviolent criminal history
Reliable transportation
OVI Court Program Model
Regular OVI Court appearances
Intensive Probation Supervision (weekly appointments)
Random drug and alcohol testing
Participation and completion of treatment programming
Participation in a self-help or recovery group
Graduated sanctions for non-compliance
Incentives and rewards for compliance
OVI Court Program Goals
Enhance public safety
Reduce jail overcrowding
Establish and/or maintain gainful employment for participants
Assist participants in obtaining a valid driver's license
Maintain abstinence from drugs and alcohol
Reduce recidivism