Debbie Walsh, Clerk of Courts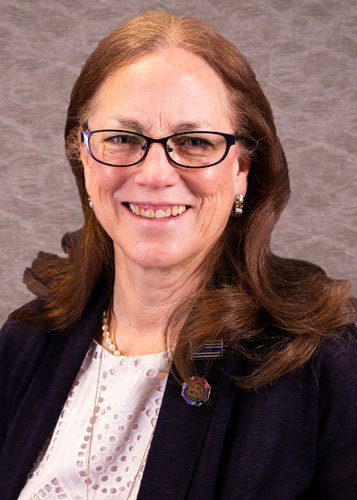 Debbie Walsh proudly serves as Clerk of Courts for the Akron Municipal Court District, which is Summit County's busiest court system managing some 65,000 cases and protecting $11,000,000.00 per year.

Walsh's Clerk's Office is one of only a few in Ohio open 24-hours a day, seven days-a-week, (being open year-round and never closing, supporting our police and the public); along with non-stop service, deputy clerks work hand-in-hand with police determining probable cause on cases protecting all those involved in our court system.

Clerk Walsh serves on Akron's Tow Review Board, leads the Akron Clerk's office in computer modernization, clerk's office layout design for the new courthouse and active participant with the Ohio Association of Municipal Court Clerks.

Debbie was raised as the oldest of six children; her father Lt. Detective Kevin Quigley Walsh instilled a strong respect for law and order. Today, Debbie works diligently with our local, state, federal and special police forces, judges, prosecutors, public defenders, guardian ad litem, probation officers, US Marshals, jail staff and public, day-in and day-out supporting and protecting court cases.

While the Walsh Family watched the movie Kill the Irishman in 2011, the siblings easily spotted their father in the real-life still pictures used to bring the true story to life. Detective Walsh was clearly visible in numerous scenes including "scooping up the remains" of "Gangster" Danny Greene who embezzled union funds and whose death led to the demise of the Cleveland Mafia.

Strong family values were paramount to her mother Betty Jane Walsh who focused on the education of her six children. To make ends meet, Mrs. Walsh labored as a reservationist for United Airlines. With family support and taking out personal loans, Debbie worked throughout college to pay for her education and degree from Bowling Green State University.

Upon graduation, Debbie Walsh was recognized by the largest companies for her management skills and professional work demeanor. A strong professional woman who traveled the world for work as a buyer for Higbee's, Macy's and Dillard's. She then moved into store management of Higbee's/Dillard's followed by Toys R Us. Debbie's more than 25-years of retail experience includes opening two new stores with Higbee's/Dillard's at Rolling Acres and directing a team that completed whole store remodels for Toys R US nation-wide, Debbie brings the same work ethic of dedication to customer service to the Clerk of Court's office. A public servant, Walsh served the County of Summit for more than 11-years most recently as Assistant Director of the Board of Elections, having worked at the board since 2006.

Following her mother's dedication to advancing life-long learning, Debbie was elected by the residents of Akron as an advocate for Akron's youth. Debbie served as a member on the Akron Board of Education (APS) serving on the Instructional Policy and Legal, Contract and Board Policy Committees. She also served on the Ohio School Board Association Board of Trustees. Walsh secured 58% of the vote in her last head-to-head race in Akron.

As APS Co-Chair of the Instructional Policy Committee, Walsh stated when voting to approve the I PROMISE School, "The LeBron James Family Foundation is one of the most valued partners we've experienced in our Akron Public Schools (APS) history and as we examined the needs of our students with the largest reading deficits, we knew it was time to step into our APS innovation zone again and explore creating a school in partnership with the Foundation."

Debbie is a 36-year homeowner in Akron's Highland Square neighborhood holding deep roots in the community. Not satisfied to simply watch others put in the work, Debbie has held leadership roles in many of the following organizations over the past several decades:
Project GRAD Akron
Safe Kids Summit County
The Junior League of Akron
Akron Brown's Backers
Optimist International

Akron Breakfast Optimists and The Ohio District Optimists

The Greater Akron Baseball Hall of Fame
Summit County Transportation Improvement District.
"To think only of the best, to work only for the best and to expect only the best," are the words of the Optimist Creed that instills a life mission for Clerk of Court's Debbie Walsh.


Debbie Walsh
Clerk of Courts
PS: This website is designed to assist you in navigating the court system and help you.
Can't find it… Call us at: 330-375-2263 or visit us in person at the Akron Clerk of Courts Office in the Stubbs Justice Center (Police Station) at 217 South High Street, Akron OH 44308.
The Akron Clerk of Courts district includes the cities of Akron and Fairlawn, the villages of Richfield, Lakemore and the Summit County portion of Mogadore and the townships of Bath, Richfield and Springfield.